It's Here! The 2013 Advent Calendar!
It's our favorite time of the year!
We love, love, love putting out our advent calendar each year and this year is by far our favorite. T
his year's calendar is 25 mini prints, sized 4.25x5.5 inches printed and sent to you to use however you see fit! We love stringing ours and taking the cards down each day to reflect on Jesus as Christmas draws near.
This year we've also included a five page downloadable guide that will be emailed to you automatically as you purchase. The guide includes scripture and some light commentary on each day, different ideas on how to use your calendar, and some fun activities that you can use to celebrate Advent in community. It was SO fun to make and we hope you love it so much!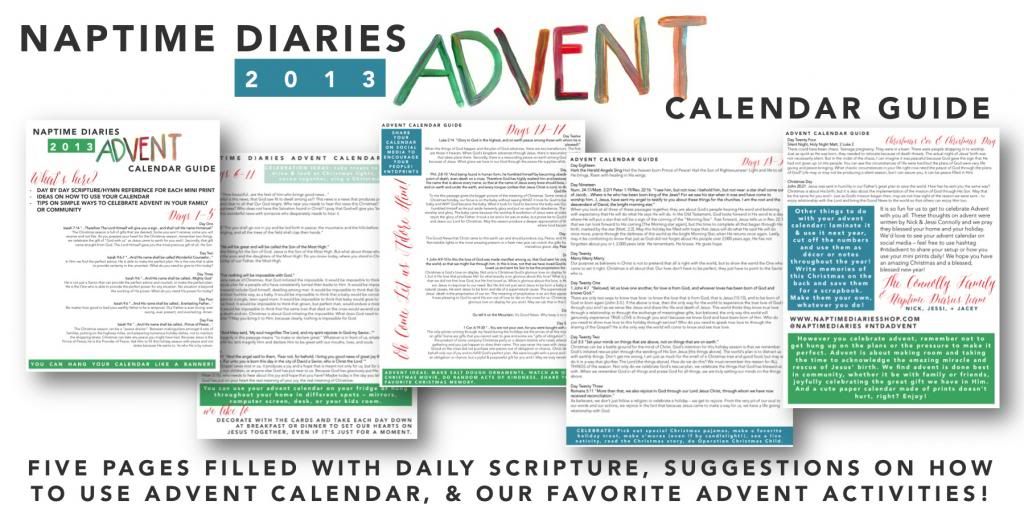 You can find out more about the calendar in our shop, but we wanted to throw in one extra special gift for our blog readers + online friends. If you buy your advent calendar anytime between today and Friday, November 1st, we'll automatically include a free print in your purchase! We'll include this Colossians 3 print (in 8x10 size) in your package with your advent calendar! We can't wait to celebrate with you - get yours here!