print all the things!
We have been busy little bees over here in the print shop, y'all!
We've been pumping out Advent calendars like it's our job (well, it is…) and prepping for Black Friday, our gift guide, AND our 12 days of Christmas promotion like MAD! We have so much fun stuff up our sleeve and we CANNOT wait to share it. I'm doing lots of sneak peeks over on instagram, so be sure to hop over there and most definitely make sure you come to the blog on Friday for many, many details!
If you missed out on buying a printed 2013 Advent Calendar, NO STRESS! We have shipped all of the calendar orders but you can still get the printable version in the shop right here! Buying this calendar (and it comes with the 5 page PDF guide, of course!) gives you the rights to print it wherever you like, however you like! Enjoy
And so many of you have been asking about our December Printable Bundle and I'm thrilled to announce it's here! This bundle includes a month calendar, week calendar, notepad page, notecard, laptop wallpaper, phone wallpaper, two scripture prints, 4 scripture memory cards, and 2 gift tags! And as always, the whole shebang is just FIVE DOLLARS. Enjoy friends!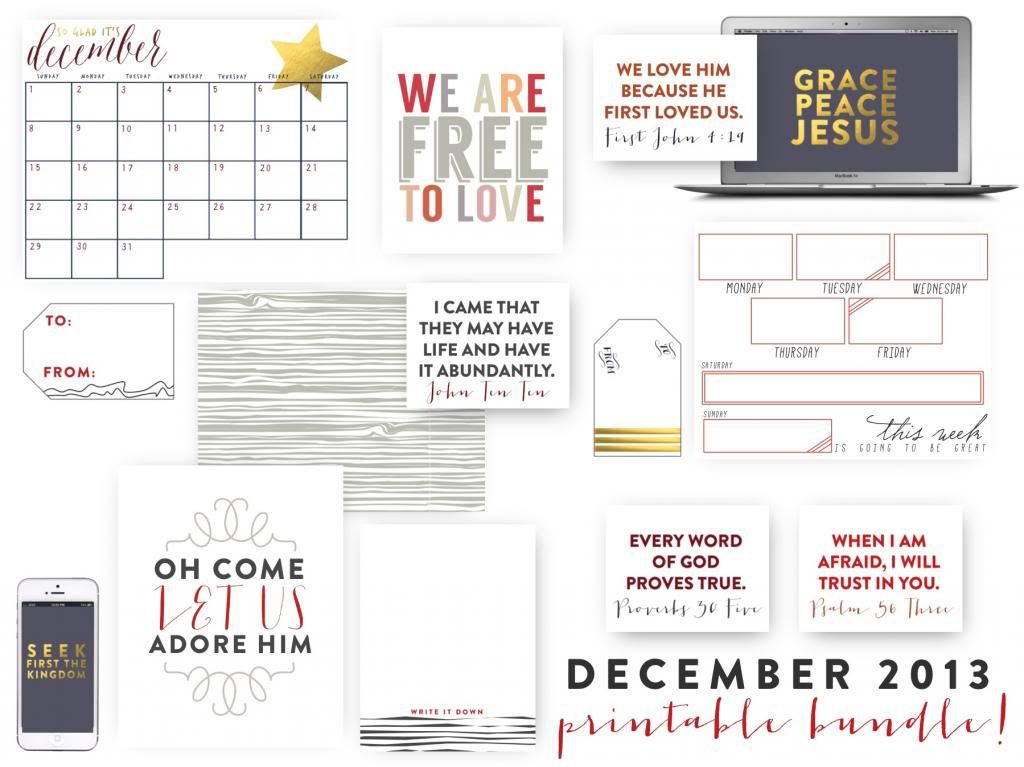 I'll be back with some thankfulness posts tomorrow & Thursday, and I'll definitely see y'all back here Friday!!! So much fun stuff to share!
Soak up some time with community and lots of gravy, ok?