Full Summer to Thrive Guide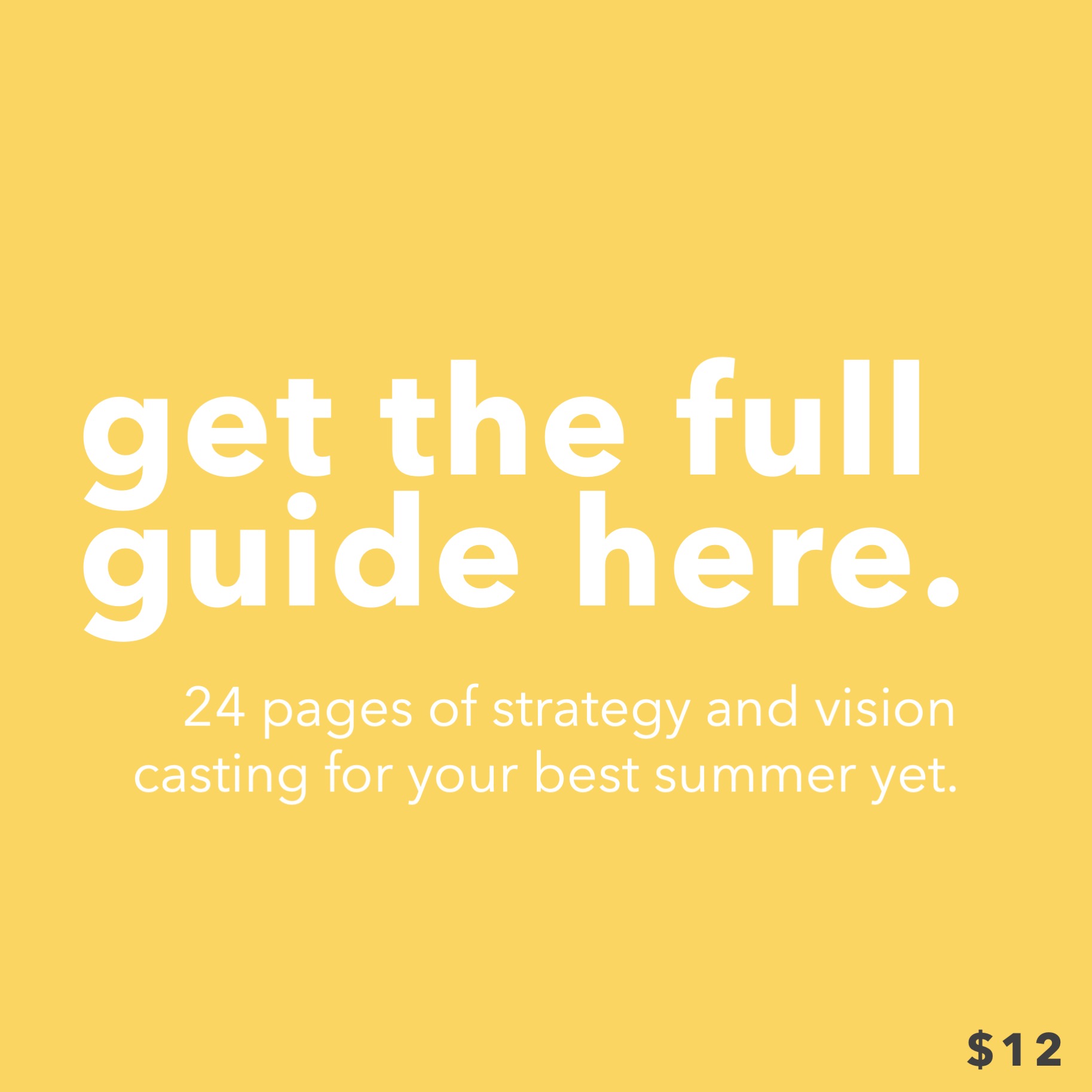 Full Summer to Thrive Guide
Download this 24 page guide designed to help you fight defeat, dread, and experience abundance in summer!
A preview of the content you'll find: strategic tools to help you think through memories you want to make, how to balance structure and fun, make margin, develop summer spiritual rhythms, fight negative body image, and embrace transition!
Want to join the Support Group AND get the full guide, purchase this instead!